Guide for Years of Service Awards for Employees 2024
Years of service awards, or anniversary awards, are rewards given to employees to recognise their length of service to their company. There are those who are content to stay at the same company for the whole of their working career. Others move around, happy to spend two or maybe three years with one employer before moving on. Whether they are with you for one year or fifty, it is important to recognise your employees for their success and their commitment to your organisation.
Why are long service awards important?
Giving and receiving recognition for years of service to a company creates happier staff who are better engaged with the organisation. This applies regardless of their length of service. This suggests that recognising all employees and awarding them for their years of service, is of strategic and cultural importance to all organisations. It ensures that their loyalty is recognised and not simply taken for granted. As we all know, salary on its own does not guarantee long-term employee loyalty.
Service awards allow an organisation to celebrate the central role that employees play within it. They help to recognise the significant part they have played in a company's success, including their achievements, shared successes as well as their years of service. Service awards also fuel employee well-being and help satisfy any cravings to move on to pastures new.
A well-thought-out year of service programme recognises and rewards employees. It reflects a company's culture and builds workforce belonging by awarding employees with recognition they deserve and marking the occasion with a thoughtful gift.
If you are building a service recognition programme or planning to refresh an existing programme, consider the helpful points below.
Traditionally, award milestones are celebrated after 5 years of service and every five years thereafter. However, the job market has changed. One recently released statistic noted that on average, staff aged 25-34 remain with a company for approximately 3 years. Therefore, it has become very important to celebrate short-term loyalty as well as long-term contributions. Start the recognition early and you'll ensure more employees stick around long-term.
Short-Term Loyalty: 1- 3 years of service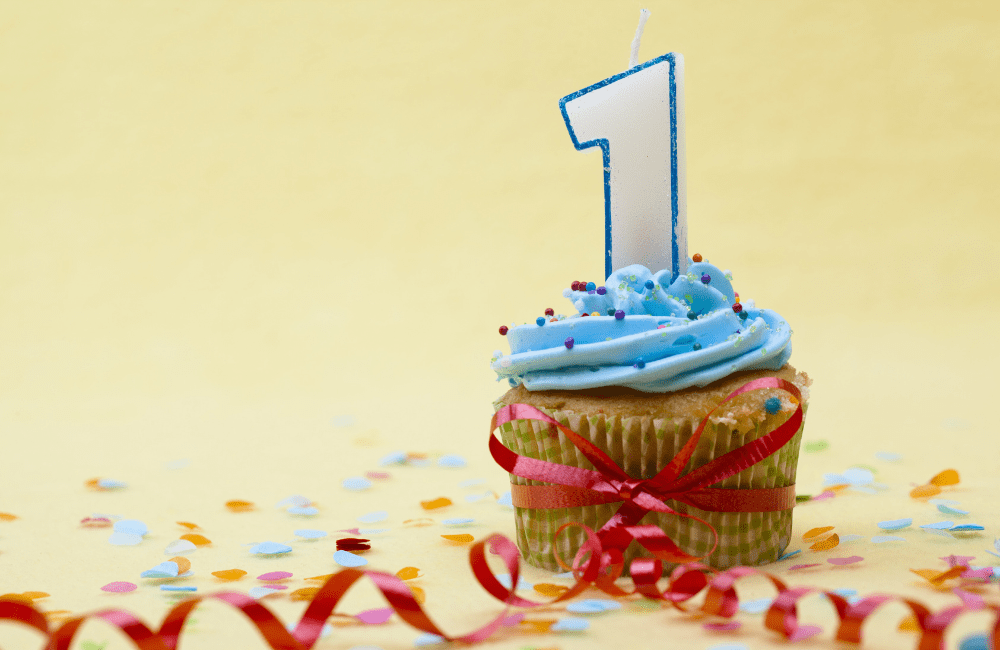 How do we celebrate early years' work anniversaries? Let's consider what we are celebrating with a one-year and a three-year anniversary:
A one-year anniversary celebrates someone who is still learning about your organisation. They have a good grasp of its culture, are getting their feet under the table, and are happy to celebrate their first year with you. You're showing them that they're welcome members of the team.
A three-year anniversary celebrates someone who has become a useful, contributing team member. They have a passion for their job and wish to grow professionally. Celebrating their years of service in a meaningful way validates their commitment thus far and, when celebrated well, can only encourage a staff member to stay longer.
If they remain in post, you have a colleague who clearly appreciates your culture and is willing to invest in you. Being pragmatic, you have also saved the oncosts of going out to find a replacement. Therefore, it makes good sense to do a good job of celebrating them and their years of service.
Most employees eligible for service awards will fall into the 1 – 3 year category, so it is important to find a cost-effective solution. Quality promotional products, branded with your logo, are ideal for lower budgets and can be purchased in bulk. To celebrate them, organise a get-together to publicly recognise employees and present them with a gift, such as a Cross pen or gift set, branded with your logo.
5, 10, 15 years of service awards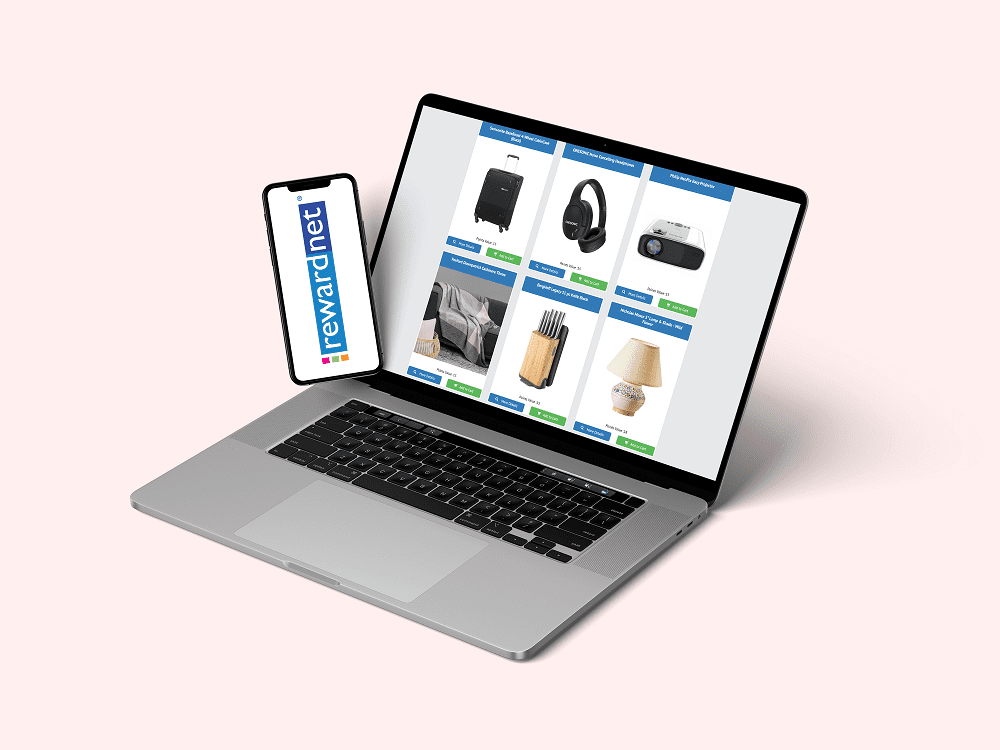 If an employee remains with a company for a significant number of years, they have reached a significant milestone! These moments need to be celebrated for the company as well as for the individual. Long-serving staff members have helped to get the business to where it is today and are part of its success story. They also have knowledge and understanding of processes that will be hard to replace or to replicate if they were to leave your company.
As these are significant moments, you may consider running an awards ceremony dedicated to acknowledging their years of service. A short speech from a senior manager, who thanks employees by name is always welcome. A personalised message or call from a line manager is essential, and the most valued recognition for employees.
You may also wish to mark the occasion with a more significant gift, or choice of gifts, on a company-branded service award programme. Employees can select gifts they will cherish and appreciate, which will continue to remind them of their efforts and your consideration for years to come. The sentiment conveyed by offering employees a large choice of premium gifts will show how much you value your employees.
Long-Term Legacy: Long service awards
When employees reach 20 years plus years of service, they have certainly reached a special milestone. With twenty years of service comes 'veteran' status. They have seen the peaks and the troughs. They are the colleagues who know how things get done: they are mentor-material.
Those with twenty-five years of service have reached the quarter century – a real milestone in anyone's career. It's a good moment to pause and celebrate previous successes and what they have learned. It is important to help these awardees to reflect and to remember. Again, they will have much-stored knowledge, which they will want to pass on. Celebrating their milestone is a good company investment and also tax-efficient with Revenue's Long Service Awards Allowance:
In Ireland, special tax rules apply for those who celebrate 20 Years of Service and more. Revenue offers generous tax relief with the

Long Service Awards Allowance

, ONLY when the awards take the form of tangible gifts. It's called the Long Service Awards Allowance. PAYE, PRSI, or USC need not be applied to the benefit.
Employee recognition for remote employees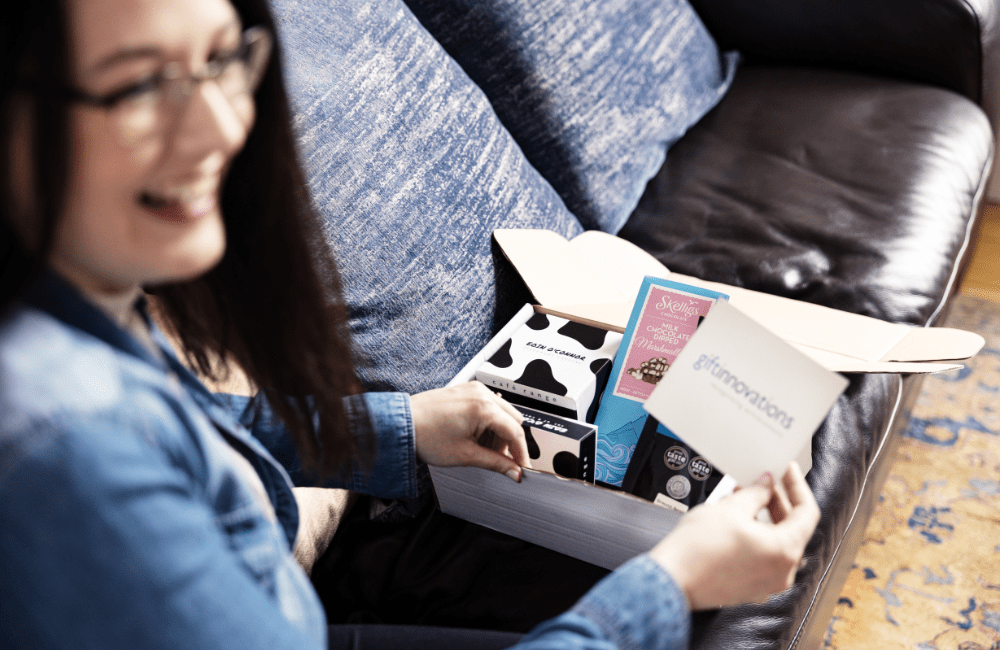 Working from home, or remote working is a popular option for companies to offer to employees. If you have remote workers, you add a layer of complexity when it comes to celebrating years of service awards. However, complexities can be easily overcome with good planning and cooperation. Here are a few ideas to consider:
Invite eligible employees to a Town Hall meeting, where their years of service can be recognised along with their skills and attributes that make them so valuable.
Send them a gift to mark the occasion. You can invite employees to choose their service award gift on a customised

rewards portal

. They have something lovely to look forward to when their gifts are delivered directly to their doorstep.
Ensure that line managers follow up with a message or call to acknowledge their years of service and thank them personally.
Touching base with remote staff reflects a deep culture of care. They may be out of sight but they are certainly not out of mind.
Building a recognition programme for years of service awards
Every company is unique, therefore, your service recognition programme will be structured and uniquely tailored to meet the needs of your workforce. Employee service awards programmes require clear guidelines including award budgets, eligibility, frequency, and the step-by-step process. Finding a strategic partner who can help deliver the programme on your behalf might be beneficial.
Ensure that the rewards system is easy to use for employees and for the administrators. Decide how and when employees are notified of their awards. Do they receive an automatic notification on their work anniversary date, or do you prefer to celebrate service awards on a monthly, quarterly, or annual basis? Check that online branding and email messages are consistent with your branding and reflect your culture.
Focus as much as you can on conveying the sentiment around the awards. If you are giving service award gifts, speak about a notional points value rather than the monetary value of the award. Thinking in this way will help to prevent the awards from becoming an entitlement. A points-based solution also offers greater flexibility by allowing employees to choose multiple gifts with their points allocation.
Consult employees during the development stage for their feedback on the proposed programme and the reward options. Once implemented, request ongoing feedback on your service awards programme, the awards offered, and the 'service'. Make necessary changes to ensure that employees continue to have memorable and positive experiences.
What are good employee recognition gifts for years of service?
So, what makes for good work anniversary gifts? A good gift is one that has meaning for the employee and that reminds them of your recognition and regard. An outstanding service awards programme should offer a variety of gift options. Today, companies can offer employees a fantastic choice of gifts from premium Irish and international brands on an easy-to-use rewards portal. Employees prefer gifts from brands they trust; so offering a wide choice of gifts from trusted brands is a great option for rewarding employees.
Tangible gifts are Tax-Free under Revenue's Small Benefits Exemption Scheme and their Long Service Awards Allowance. Most companies are familiar with the Small Benefits Exemption which allows up to two tax-free non-cash benefits (including gifts) per employee, per annum, up to the value of €1000. Companies are less familiar with the Long Service Award Allowance, which also offers generous tax relief on long service awards, but only when the awards take the form of tangible gifts.
Sustainable employee service awards
Offering a choice of quality gifts is a sustainable solution as employees choose gifts they really want. The gifts they choose are more likely to be valued and used. Quality gifts are also more sustainable as they last longer and are more often repairable. Irish brands and products from top Irish designers like Foxford Woollen Mills, Louis Mulcahy Pottery, and Garrett Mallon Jewellery help to shorten the supply chain. Made in Ireland products are greatly desired and of exceptional quality, perfect for showing employees you truly care.
Gifts can also help to promote employee wellness with quality products from brands such as Garmin, Spotlight Oral Care, and Nutribullet. Healthy people are the foundation for healthy economies, which is one of the top United Nations' Sustainable Development Goals.
Offer gifts from premium Irish and international brands that offer manufacturers' warranties. If a manufacturer is willing to offer an extended warranty they are not expecting it to be faulty any time soon. When it comes to the packing and distribution of your years of service awards, ask your provider about their recycling policy.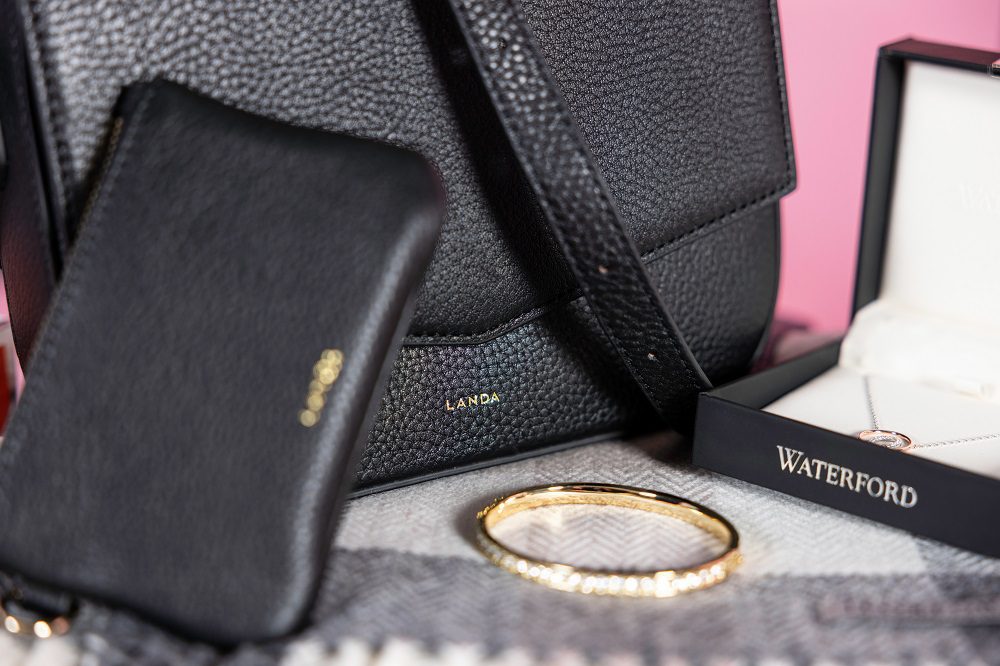 Revenue rules on Long Service Awards
Most companies are familiar with the Small Benefits Exemption which allows up to two tax-free non-cash benefits (including gifts) per employee, per annum, up to the value of €1000. However, companies are less familiar with the Long Service Award Allowance, which also offers generous tax relief on long service awards, but only when the awards take the form of tangible gifts. When Revenue speaks about long service awards, they have in mind employees with 20 or more years of service with the same company. When employees reach their 20th work anniversary, Revenue in Ireland offers special tax relief on long service awards, if the awards take the form of tangible gifts.
Revenue states that long service awards are not taxable if they meet all of the following conditions:
the award is made to mark long service of not less than 20 years
the award is tangible (that is, not vouchers, bonds or cash)
the cost is not more than €50 for each year of service
no similar award has been made to the employee within the previous five years
The allowance is €50 for each year of service, starting at 20 years and every five years after that. This represents up to 57% savings over long-service staff awards made in the form of cash or vouchers.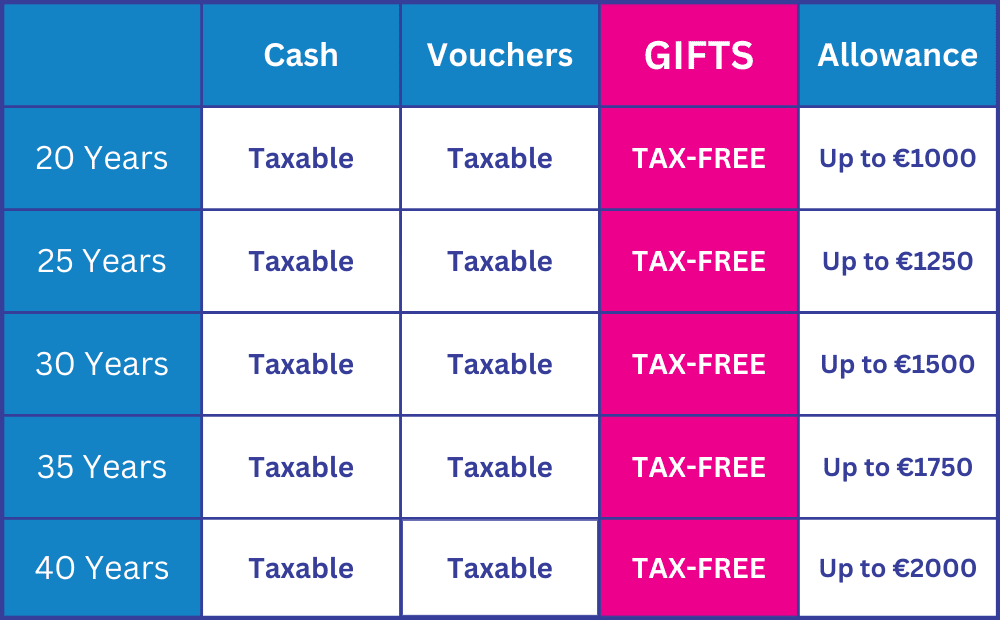 Where any of the qualifying conditions are not met, PAYE, PRSI and USC must be applied on the full amount of the award.
EXAMPLE: Charlie has 30 years' service with his employer. His employer wishes to acknowledge this service and presents him with a gift valued at €1,200. Charlie can receive a tangible benefit with a maximum value of €1,500 due to the number of years' service with this employer (€50 x 30 years of service). As the value of the watch does not exceed €1,500, Charlie's employer does not need to apply PAYE, PRSI and USC on the value of the award.
Celebrate the moment!
When planning to celebrate an employee's service award, make it a company-wide celebration. Employees typically receive a notification with formal recognition from the company and the CEO. This should be followed with a personal message or call from the line manager. The involvement of senior management and line managers is fundamental to the success of service award programs.
The way you recognise staff sets the cultural tone of the company – leading to more committed staff, who contribute to company success for years to come.
Celebrate the milestone with the team too! It can be as simple as arranging for coffee or tea (cake is always appreciated!). It's incredible how a simple, well-thought-out celebration including work colleagues, peers, and immediate management can share and then build company culture. The manager may also say a brief word of congratulations on behalf of their teams and the company.
For all award moments, ensure that everyone in the company knows about the celebration and the recognition. Publish pictures and a short story in your internal newsletters about the recipient and their contribution. This helps to build a culture of recognition in the organisation. It also builds expectation and excitement around the approaching celebrations for other members of staff.
Milestone celebrations can also be part of your social media campaign. They are ready-made moments, which speak about the individual's successes and their role in the success of the company. They also form part of the deep cultural stories that are found when possible new hires and organisations research your company online.
These cultural stories attract not just those who fit your culture but also those who can add to your corporate culture.
In conclusion
You know you have designed a great service award programme when colleagues are enthusiastic and look forward to their upcoming years of service celebration. If they are buzzing in anticipation, everyone around them will be vibrating with anticipation too. The way in which you recognise staff sets the cultural tone of the company. It leads to more committed members of staff, who contribute to your company's success for years to come.
Reflect carefully on the type of recognition you want to give. Think about 5, 10 15 years of service but remember to recognise those in their infancy with your organisation. Let the awards be meaningful and memorable, and remember that long service awards (20, 25, 30 & 35 years) are tax-free when they then take the form of tangible gifts.
Do you need help setting up or refreshing your service awards programme? Look to Gift Innovations which offers a great solution and service, as well as a great range of gifts that employees will recognise and appreciate. Tel: 061 306006 | email: info@giftinnovations.ie