Tips to Promote Sustainability in the Workplace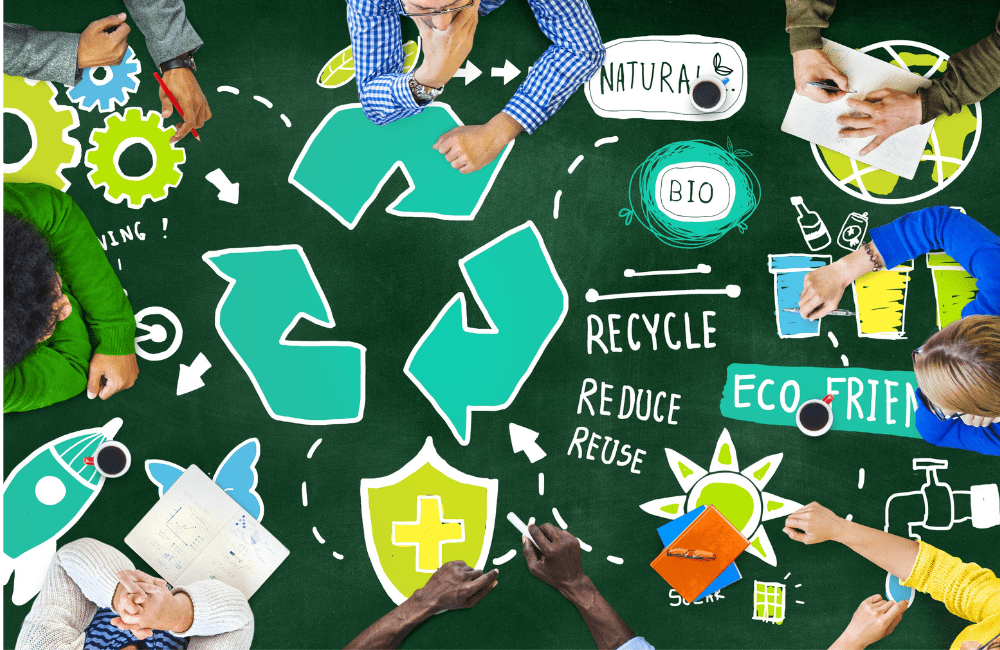 Why is sustainability important in the workplace? What are the best ways to improve sustainability in the workplace? How do I promote sustainability in the workplace? In today's business world, promoting sustainability at work is on all our minds and a key responsibility of all. When a company adopts sustainable practices in their workplace, they can significantly reduce their environmental footprint while contributing to a greener, low carbon future. They also become a more attractive place for younger members of the workforce to consider joining.
Here are 10 practical initiatives that are straightforward to implement that can help to promote sustainability in the workplace.
1. Build a recycling culture
Put in place a recycling culture at work. For example, in the office, group clearly labelled recycling bins for paper, plastic, glass, metal and one bin for waste. In the warehouse, do the same, however, your will probably require larger bins. Before putting the bins in place, be sure to educate all employees about how to recycle, and how important recycling is to the business.
Be very clear about what can/cannot be recycled, any cleaning required before recycling, and ensure managers lead by example. A bonus is that some recycled materials are saleable. In addition, your black bin waste will be significantly reduced, which will reduce the cost of your business waste collections. In the future think to ban single use plastic from your supply chain and encourage staff use of reusable water bottles and tea/coffee cups.
2. Reduce paper use
Green initiatives in the workplace include a transition from a paper-based documents and communications system to a digital system. Train employees to use email, to share documents as attachments, and to use project management tools. Think carefully about the sort of printing your business requires: do you need colour printers, or will monochrome printing suffice? If you need colour laser printers how will you recycle used toner cartridges? When printing is necessary, ensure that staff print documents double-sided (were appropriate), use recycled paper, and print in black and white rather than colour. Make it the rule to ask: 'Do I really need to print this document?'
3. Encourage sustainable travel to and from work
Support low-carbon travel options. Incentivise employee carpooling, cycling, walking, or the use of public transport to travel to work. Provide reserved parking bays for car-poolers and more fuel-efficient cars next to the main entrance together with charging points for electric cars. Build safe and secure bike parking facilities and offer showers and changing areas. If the site does not have a regular bus service or handy bus stop lobby the local council for their provision. Give all the walkers an umbrella branded with your logo. It keeps them dry and puts a smile on their face while advertising your brand.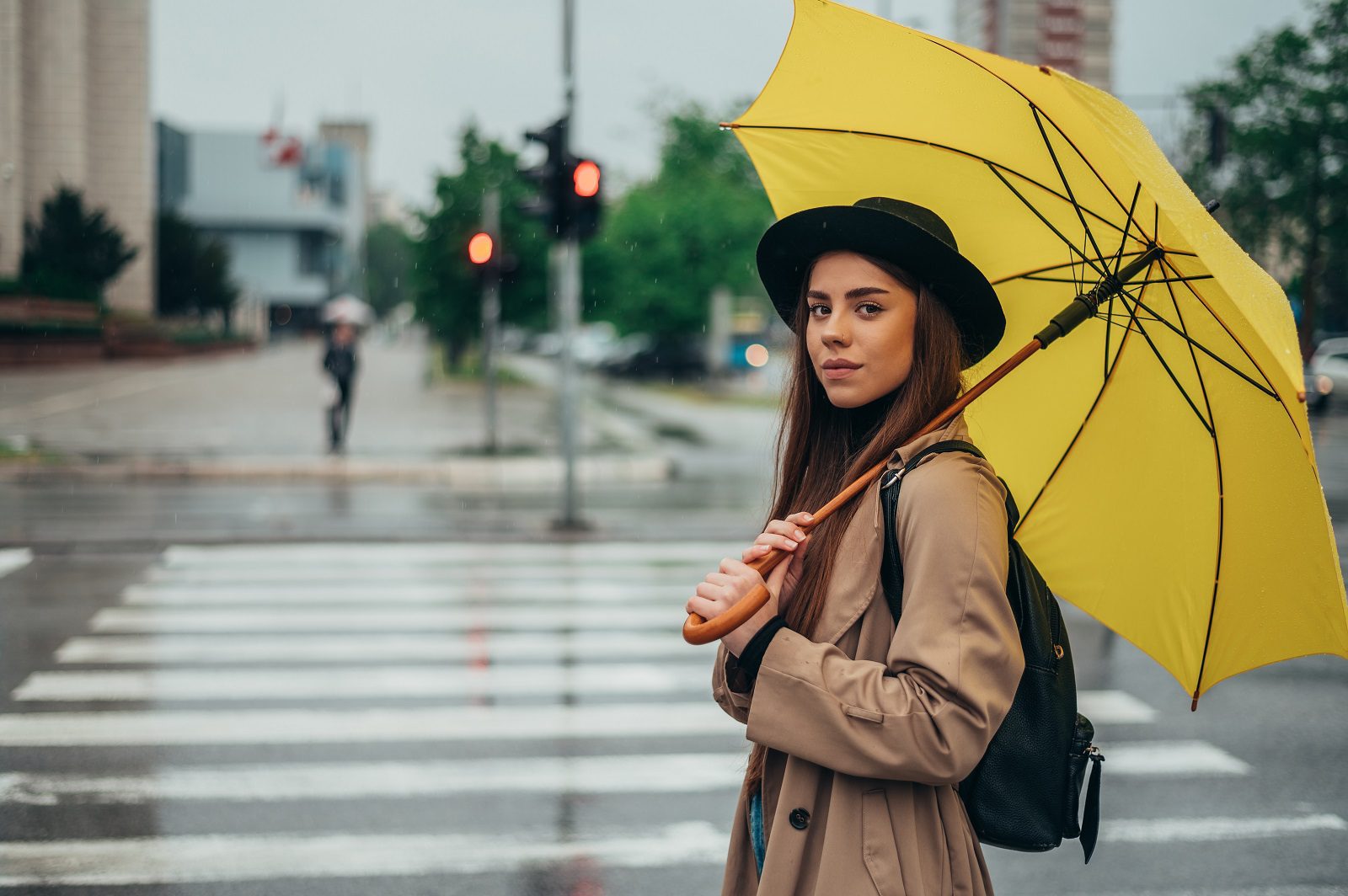 4. Improve energy use
Step one is to conduct a company-wide energy audit. This allows you to set an initial baseline and identify areas of high energy use. Step two is to create a plan to address energy use reductions across the whole business. Begin by switching to energy-efficient LED bulbs. Install movement sensors to switch lighting on and off, especially in areas that have less footfall. Encourage employees to turn off lights, and to switch off office equipment (including computers) at the end of the workday or when not required. Remember to look at car park lighting. Are they sufficiently and sustainably lit?
5. Conserve water
Water that is fit to drink is a scarce and costly resource. Raising water conservation awareness among staff is a simple, effective step to reducing use while saving money. A first step is to encourage staff to report water leaks promptly and to turn taps off after use. Thereafter, fitting water meters will help to measure water usage, a metric that can be shared with staff when planning to decrease water use. As older bathroom fittings become redundant they can be replaced with modern, water-efficient equipment such as low-flush toilets and low-flow taps. Consider adding a water system that collects rainwater or reuses grey water for flushing toilets. 
6. Waste reduction
Introduce a waste reduction campaign. Provide food composting bins in all break rooms and cafeteria spaces. Supply staff with reusable lunch boxes branded with your logo. This will help to reduce the waste caused by single-use packaging like plastic water bottles and cardboard sandwich wrapping. Provide drinking water fountains and taps that employees can use to fill up their eco water bottles. Ensure there are also bins available for the proper disposal of recyclables. As a business, undertake the responsibility for the repair and final recycling of the products you manufacture.
7. Sustainable procurement
When buying new office furniture, supplies, or office equipment, make the most sustainable choices available. Where possible, choose products made from recycled materials, which can be supplied with, for example, CO2 certification and AWARE™ tracer documentation. Review who you buy from and partner with suppliers who prioritise sustainability, traceability, and ethical sourcing. Your eco-friendly office sustainability ideas can then positively affect purchasing decisions across your organisation.
8. Build a Sustainability Leadership Team
Initiatives like sustainability ideas in the workplace are best driven from the bottom up rather than top down, so bring together a team of like-minded employees to act as sustainability ambassadors. They are best placed to find ways to improve sustainability in the workplace. Empower them and give them responsibility for driving sustainability initiatives across your business. Your 'Green Leadership Team' will be empowered to organise awareness campaigns, build, then implement sustainability in the workplace initiatives, and monitor progress towards companywide, agreed sustainability goals.
9. Promote virtual meetings
We've all learned that just because we cannot meet face-to-face, it doesn't mean we cannot communicate and collaborate well. Let one of your sustainability goals be to encourage the use of Zoom or Teams meetings where possible. This will lessen the requirement for travel, reduce your company's carbon footprint, and save staff time. It will also reduce the cost of travel to the business and its associated carbon footprint. Facilitate this move by investing in quality video conferencing equipment and infrastructure, which allows individuals and groups to work seamlessly at a distance.
10. Promote sustainability
Plan sustainability activities for companies like workshops, a lunchtime lecture series, and webinars for those on shifts and for distance workers. These resources will help to educate everyone in the business about your sustainability goals, your initiatives, and the impact their implementation is having. Share your successes and difficulties. Encourage the exchange of new ideas and practical suggestions to build better sustainability outcomes via an online app. Take pictures and post videos sharing your sustainability journey on internal and external media sites.
In conclusion
We hope you find these examples of environmental sustainability in the workplace useful when building and implementing sustainability goals in your business. We all have a role to play when reducing our environmental impact. The sustainability journey, like all journeys, begins with the first step. The small steps we take when added together help to create a more sustainable and environmentally conscious workplace. Building organisational buy-in and participation, creating simple metrics, and tracking progress will deliver achievements to celebrate and share with colleagues and on social media. The bonus is that these efforts are attractive to the young people we want to work for our organisations in the future. They take sustainability very seriously.