Hot Summer Strategies to Build Employee Engagement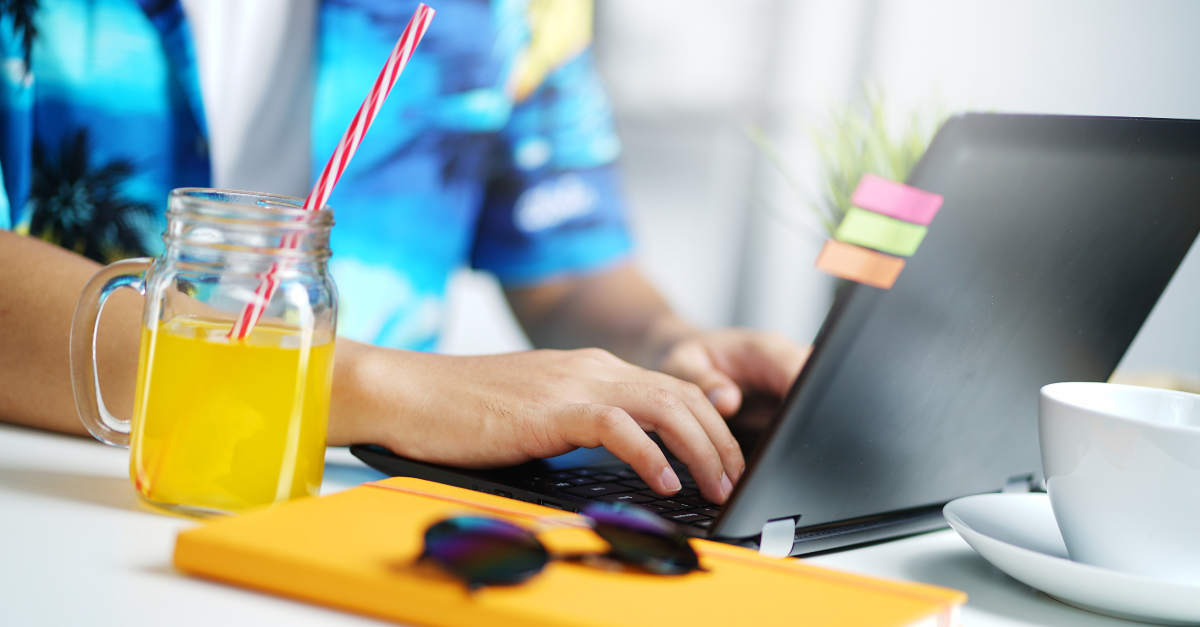 With the lazy days of summer comes the temptation to kick back and let work take second place. Across many organisations, it becomes more difficult to concentrate on work stuff and to maintain engagement as the temperatures rise. Some studies have noted that in some industries there can be up to a 20% drop in productivity over the summer.
As a leader in your organisation, this undoubtedly presents a challenge. You want to acknowledge the summer (hurray!) but you don't want productivity to fall (boo!). So, you need to strategise yourself into a good space where team members are better focussed on their daily tasks.
Here are some popular strategies to improve employee engagement during the summer months:
Clear Summer Goals – Clear Summer Priorities
Sit down with your team and set clear objectives and priorities for the summer months. This approach can clarify for staff what needs to be to be achieved during the summer. Further breaking this down into monthly or even weekly goals will help to keep projects on target. This approach, supported by some of our other suggestions, will help team mates to remain motivated and engaged over the summer months.
Individual Flexible Work Schedules
The worldwide pandemic taught us that the work-life balance is a necessity, not an item on a Wish List. Negotiating with your employees a flexible work schedule will assist them to balance their personal life and work life over the summer months. Remember, many have children who will be off school, and childcare is not always easy to find and costs money. Your initiatives can include offering summer work hours, remote working and working from home, or even offering an option to take time off.
Promote Employee Outdoor Activities
Taking a quick 10-minute walk during the day clears the mind for the next big task and gets the endorphins flowing. To help your team, encourage them to take a walk or take part in outdoor activities during breaks or lunchtime.
Employees can also be encouraged to partake in optional company events and outings during the summer:
Time for Team Building
The summer is a useful time to schedule team-building activities. They have lots of advantages including creating a deeper understanding of other team members and strengthening team bonds, as well as increasing employee engagement. Activities might include volunteering with a local charity or going out to the zoo (when was the last time you went to the zoo?).
Summer Learning and Development Time
Professional development is a good focus of attention at any time of the year. With the more relaxed feel of the summertime can come a more relaxed mindset that can better take in training. Think to offer workshops and training sessions that are short in duration and help staff focus on growing and developing new skills.
Celebrate Staff Successes
Take the time to recognise and then celebrate successes during the summer months. This can include acknowledging individual achievements (inside and outside of work) or team milestones. Celebrating staff successes will help everyone feel more valued. It will also help to motivate teams to continue meet their goals and targets.
Maintaining Employee Engagement
Maintaining employee engagement over the summer asks you to be creative and flexible. By setting clear goals, offering flexible work schedules, promote staff outdoor activities, plan team-building activities, providing opportunities for learning and development, and to celebrating successes, employers can help their colleagues to stay engaged and motivated across the summer.
If you are interested in chatting with someone at Gift Innovations to support your summer engagement plans give us a ring on 061 306 006 or email info@giftinnovations.ie