How to Attract the Right Recruits at Job Fairs

Stand out from the crowd at this years' Job Fairs
During the interview process, potential recruits go through a rigorous process to prove they're the right fit for your company. However, your company also goes through a vetting process when job-seekers see your stand at the job fair! It's essential that you highlight your brand and company in its best light to attract the best talent. Career fairs allow you to position your brand in a way that might be difficult to get across online. Allow your most professional and cheerful employees to meet with the vast pool of talent that attends these fairs. Job fairs can help you to save time on lengthy interviews down the line.
Preparing for Job Fairs
It can be easy to add the chosen job fairs to the calendar and then forget about them until the week before. These events need to be planned well in advance to ensure that you stand out from the crowd, and avoid potential recruits from walking past your stand to the competitors. These challenges can be overcome by knowing the type of candidates you want to attract and organising valuable information and giveaway gifts that will remind them of your company. Make time to focus on your branding, because how your brand comes across can make or break perceptions.
Be the Star of the Show 
Promotional Products
are a great way to show that you've put thought into the kind of candidates you want to appeal to. Get in touch with suppliers 6 – 8 weeks in advance and ask for promotional gift ideas that will highlight your branding and company culture. If you'd like to get those creative juices flowing, check out s
ome of the following fun and useful promotional products that will get your company branding out there:
Pocket-Sized Notebook & Pen Set
Everyone loves a solid notebook and pen, and better yet, if it includes your logo and message on it. Notebook sets are a practical and great way to get your name out there.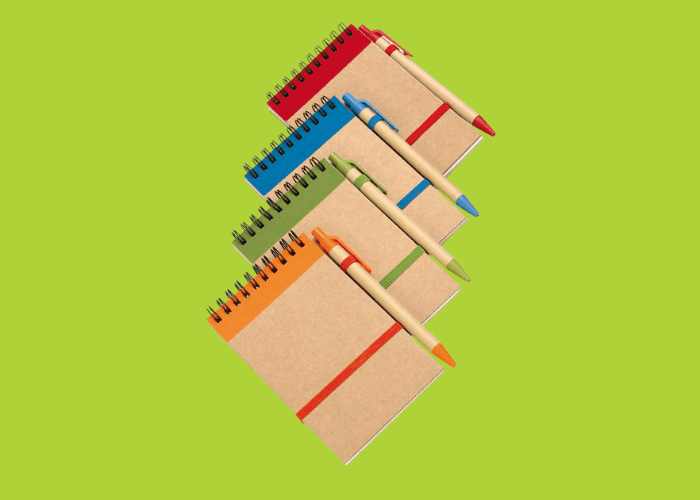 Recycled CD Case Pencil
Pencils made from recycled CD Cases! Available in 13 popular colours. Suitable for full colour print.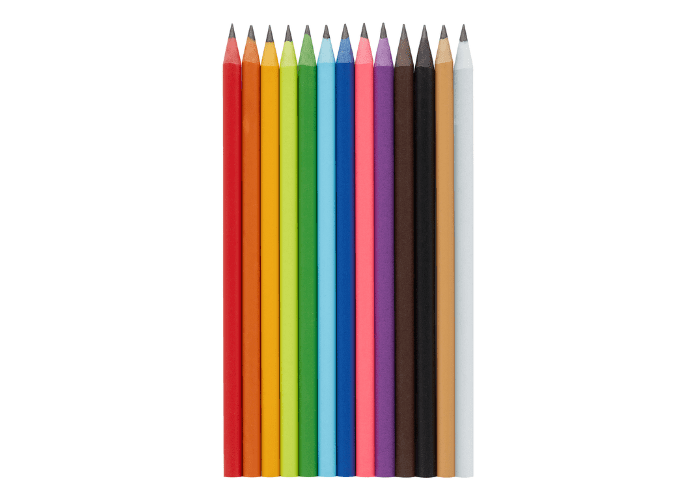 Vacuum Insulated Bottle
A water bottle with your logo is super useful and something that will always be in their sight! This double-wall stainless steel vacuum construction allows beverages to stay cold for 15 hours or hot for at least 5 hours.
Drawing Set
Go the extra mile and show you care about looking after your employee's mental health with mini adult colouring books and pencils. These are a relaxing way to spend a few minutes doodling before getting back into work.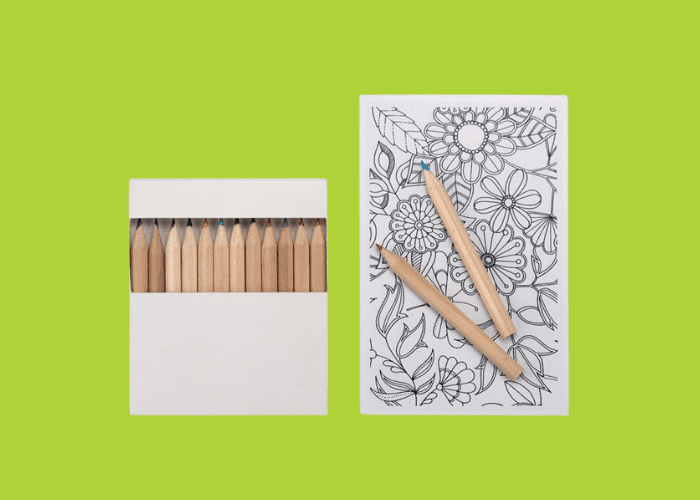 Sticky Notes Set
Who doesn't love sticky notes for all those essential diary reminders? You can place colourful branding and logos on these too.

 rPET Foldable Shopping Bag
Bag for life shopping bags are always a must for your shopping trips. Stand out from the crowd with clear branding and social responsibility for the environment with these rPET 190T foldable bags.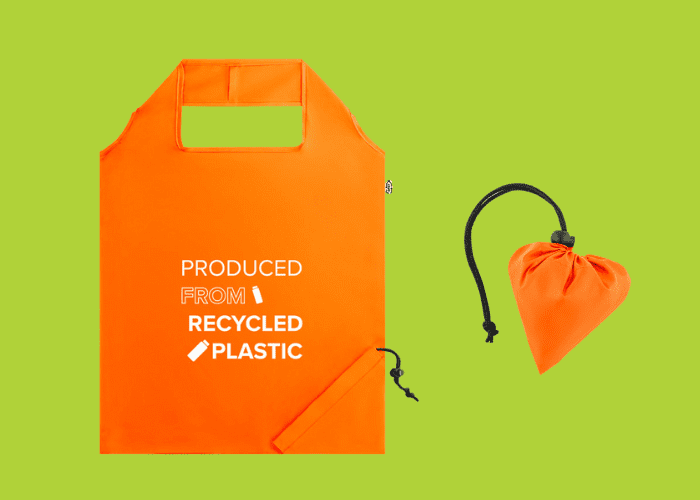 Veggie Set RPet
Eco-friendly products are the way to go these days, as you don't want to promote waste and plastic overuse. These mesh bags are again functional, small and compact, but brilliant for both young and old.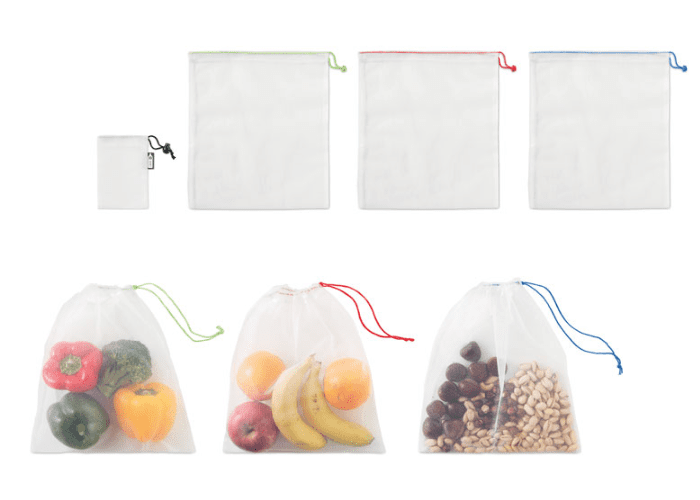 Pair of Socks
Do something different but equally valuable: socks. These can be branded or unbranded, but who doesn't love receiving a pair of colourful socks these days! And these are especially unique in that you don't often see these at career fairs, so they'll certainly put you ahead of the bunch!
Bamboo Toothbrush
Have something linked to your industry and age group; an eco-friendly corporate gifts such as bamboo toothbrush for millennials is ideal! Again, these are perfect to put your branding on and will be something employees can look at every day, staying front of mind with perspectives. With charcoal-nylon bristles, the handle is 100% biodegradable.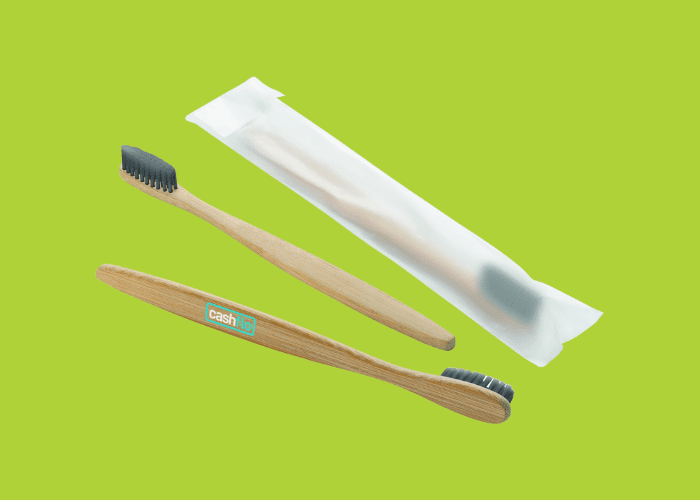 Reflective Key Hanger
Reflective key hanger that can be attached to any backpack or set of keys for immediate visibility during the darker times of the day. Comes in a wide variety of colours with a large decoration area on one of the sides.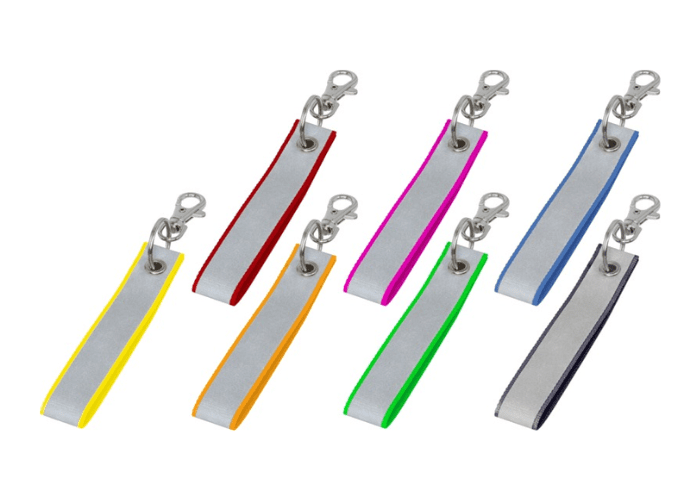 Put your employer brand front & centre at career fairs
Promotional products and marketing materials shouldn't be an afterthought for your job fair recruiting strategy; they should play a significant role in organising these events. Ensure you have the materials ordered on time to ensure everything is ready for the career fair. At Gift Innovations,
we can show you
how you can enhance your employer branding at career fairs with quality promotional products.