Encouraging Employee Health & Wellbeing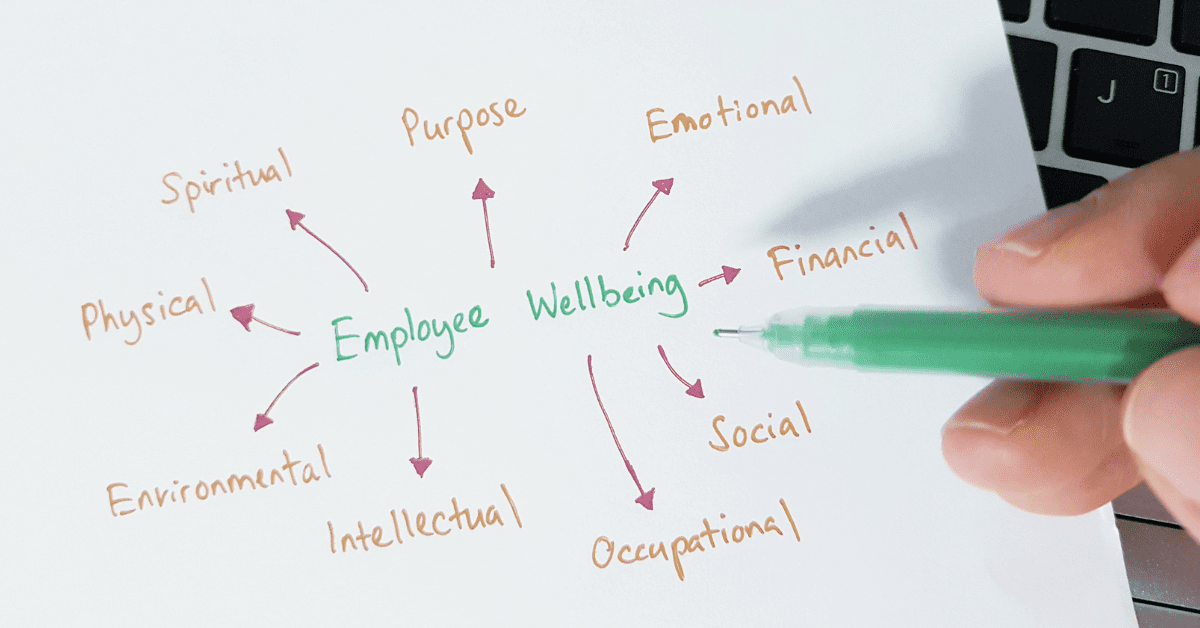 Now is a good time to show support to your staff and their health and wellbeing goals. Good employee health and wellbeing go hand in hand with happy employees and increased productivity. Employers who support employee's health and wellbeing see reduced absenteeism and a stronger workplace culture. Good employee wellbeing is good business!
Health & wellbeing initiatives – some suggestions
Employee health and wellbeing initiatives exist to look after staff. They also build healthy workspaces where kindness, trust, and listening to others are OK. Here are some suggestions:
Wellness programs: create an organisation-wide wellness program, for example, fitness challenges, nutritional education, and mindfulness practices.
Mental health resources: offering mental health resources like access to a therapist, meditation sessions, or mental health workshops within and outside of work hours.
Work-life balance programmes: encourage employees to take breaks during the day (a 10-minute walk?), leave work on time, and turn off emails at weekends.
Healthy office environment: have you considered introducing standing desks, ergonomic chairs, plants, more natural daylight?
Fitness challenges: facilitate employees to participate in fitness challenges i.e., a 5km run, cycling challenge, or a step challenge. These can be supported with branded water bottles, rucksacks, or fitness watches.
Group activities: organise team-building activities like an on-site cooking class, introductory yoga sessions, or a group hike. Find suitable times/places and arrange quality sessions.
Wellness challenges: challenge employees to hit wellness goals like drinking 500ml of water per day, an additional 30 minutes of sleep, or the popular daily step challenge.
Flexible work arrangements: flexible work is valued greatly by those who drop off/pick up children or those with care responsibilities. Also, consider flexible working practices.
Health screenings: consider offering on-site health screenings, e.g., blood pressure, cholesterol, and eyesight checks to encourage personal ownership of health and wellbeing.
To promote wellbeing in the workplace, choose the initiatives that suit your staff. A good first step is to make some initial suggestions and to receive feedback. You can then build the most effective corporate wellbeing programme. Wellbeing 'Challenges' embrace our natural competitiveness, which adds excitement.
Employees can be rewarded for their participation with a choice of gifts, including health and wellbeing options on a customised rewards portal. A gift can give your health and wellbeing initiative the boost it needs to engage employees.
Employee Wellness Packs
A simple way to encourage staff wellbeing in the workplace is to give a tailored wellness pack. Tailored packs may include promotional products branded with your logo, such as drinks bottles and lunch bags, and other goodies. Wellbeing packs for remote workers who occasionally come into the office might include a rucksack for their laptop, an umbrella, and a travel coffee cup.
Outdoor & relaxation gifts for employees
We are aware of the health benefits of getting outdoors: fresh air, Vitamin D, exercise, and clearer head space. It makes sense for organisations to help to build a healthier workforce by supporting outdoor pursuits. Being prepared and having the right equipment encourages people to get outdoors. Appropriate gear depends on the type of undertaking so think about keeping staff dry, well-hydrated, and fed. If you are interested to find out about equipment that is branded, more sustainable, and on-trend, take a look at our blog on 'Top Promotional Products and Trends 2023'
A bespoke relaxation pack can be the perfect way to encourage staff to relax and unwind. Looking after our health and wellbeing doesn't always mean we have to be moving. Sometimes we need to be supported in creating the time and space to sit back and relax – especially after work.
The benefits of employee wellbeing
Company challenges and group activities with a health and wellbeing theme have many benefits. They help to:
1. Build teamwork and communications: more effective work practices and clearer channels of communication lead to more effective workplace collaboration and problem-solving.
2. Increase motivation and engagement: challenging and appealing activities build staff motivation, which leads to increased job satisfaction and productivity.
3. Skill development: challenges and activities can have the additional benefits of teaching staff new skills or deepening existing ones. Activities involving problem-solving assist employees to develop critical thinking.
4. Reduce stress: taking part in fun, playful challenges help to unwind and destress participants. This is linked to improved mental health and general well-being.
5. Building a better fit: participation develops strong bonds between colleagues and the organisation. This supports employee retention and builds a positive organisational culture.
A final thought
When companies nurture staff health and wellbeing in the workplace, a stronger, more resilient workforce is built. These initiatives have an additional benefit: they help to build trust, kindness, and a deeper ability to listen to others – important, soft skills for an evolving workplace.
Contact us

to chat about your projects and initiatives.