A Guide to Sustainable Employee Rewards & Recognition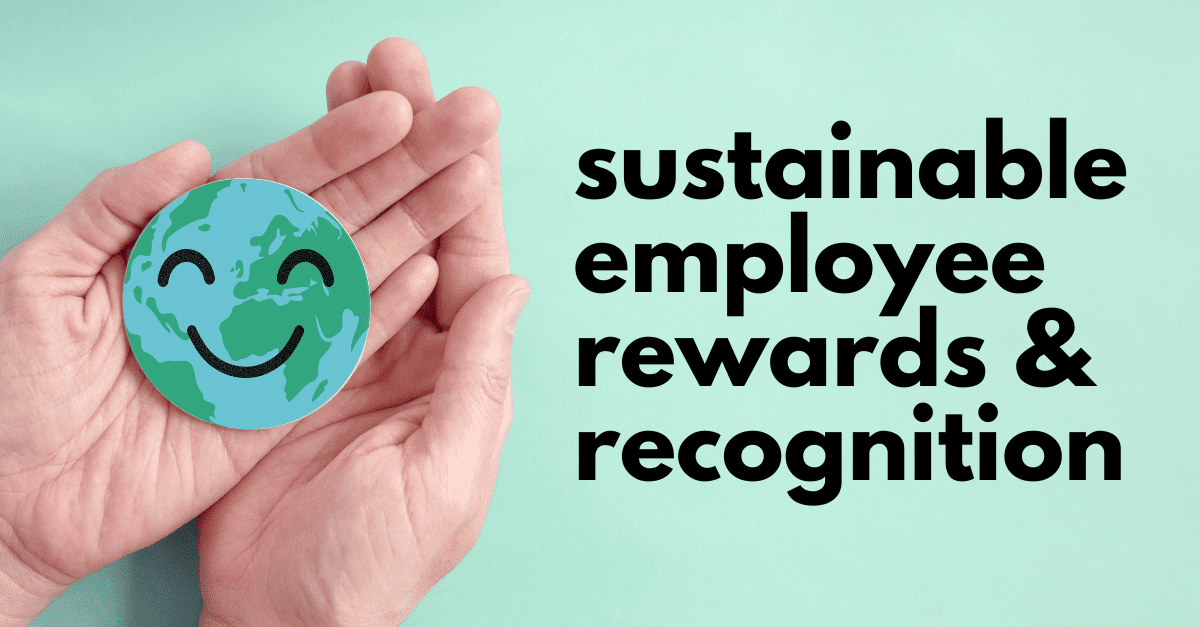 Employee rewards and recognition programmes play a vital role in motivating staff and in building workplace culture. They foster a positive work environment and help to increase productivity. Employees eagerly anticipate receiving recognition and any accompanying rewards. When rewards and recognition programmes are aligned with sustainability goals, they also ensure long-term benefits for the environment.
Initiatives to promote sustainability in the workplace attract new, and especially younger employees. Sustainability initiatives are something that the workforce wants to see embedded in company culture. By building a more sustainable staff recognition strategy and offering sustainable staff rewards, your business can attract and retain talent while reducing its environmental footprint, and so build a greener future.
This short guide outlines ten steps to help implement sustainable employee rewards and recognition practices in your company.
1. Define your sustainability goals
Organisations want to make sustainable choices that give back to the environment, care for society, and help sustain the local economy. Being more sustainable demonstrates that your company values more than just the bottom line. This will have a positive impact on both employees and your customers. But how to start on this road? First, establish a set of clear organisational sustainability goals. These goals should reflect your commitment to environmental stewardship and align with broader sustainability initiatives. The 17 United Nations Sustainable Development Goals serve as a good starting point to reflect on. Ensure that the goals are realistic and reflect your business and community.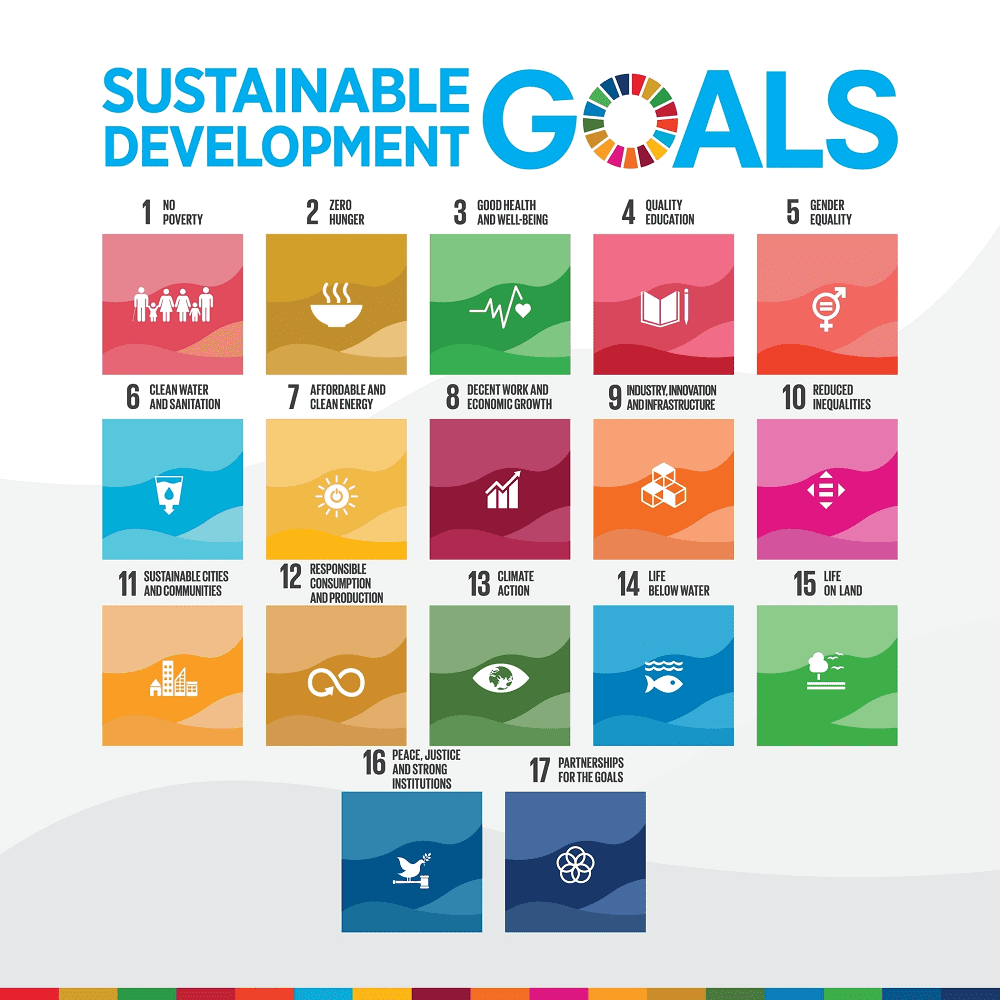 2. Employee Input
As a sustainable business, you value your employees. Ask for their input on your sustainability goals, recognition criteria, and what makes a suitable employee reward. In today's workplace, it makes clear sense to involve employees when designing your rewards and recognition programmes and this includes programmes that reward sustainability or other specific goals. This approach builds staff engagement and a sense of ownership. It also helps to ensure that the recognition programme reflects your workforce's current understanding of sustainability, which can be reviewed and reimagined over time.
3. Connect rewards to sustainability
Design your employee recognition program to support your agreed sustainability goals. It can help you to recognise employees who behave in an environmentally friendly manner: taking action to reduce energy use, finding ways to reduce waste, or using sustainable transportation to get to work. Recognise and reward employees for these behaviours. When you link rewards to sustainability, you reinforce positive behaviours and encourage employees to be proactive. You can also promote sustainability in the workforce with eco-friendly products, branded with your logo, such as quality reusable water bottles.
4. Employee rewards system
Today, companies can offer employees a fantastic choice of rewards on an easy-to-use rewards portal. Offering a choice of gifts is a sustainable solution as employees choose gifts that they really want. In turn, the gifts they choose are more likely to be valued and used. A points-based solution also offers greater flexibility by allowing employees to choose multiple gifts with their points allocation. This enables employees to get the full value of their reward.
5. Sustainable employee rewards
Quality gifts will last longer so make sure to offer premium gifts from reputable brands on your programme. Made in Ireland products are more sustainable and of exceptional quality, perfect for showing employees you truly care. Offer rewards from top Irish designers including Foxford Woollen Mills, Louis Mulcahy Pottery and Garrett Mallon Jewellery. Offer rewards that promote employee health & well-being with quality products from brands such as Garmin, Spotlight Oral Care and Nutribullet.
6. Support the local community & economy
Sustainability is about fulfilling the needs of our generation without compromising the needs of future generations. It ensures a balance between economic growth, environmental care, and social well-being. This holistic approach to sustainability helps us to consider the impact of our rewards and recognition programme on the environment. At the same time, it requires us to assess their impact on our community and the local economy. By featuring Irish-made and Irish-sourced products on your rewards portal, you are reducing its carbon footprint, protecting livelihoods, and supporting local businesses.
7. 100% sustainable gifts
We have partnered with treebytree to facilitate tree-gifting. The complex problem of deforestation, land degradation and global warming has led to an increase in dry and infertile land in many African countries. There are millions of living tree stumps in farmlands, grazing lands and degraded forests in Africa with the potential to re-grow into trees if they are given the chance. By regenerating those trees, the degraded areas can be restored making these areas green and cool again. Every tree you gift is regrown in the heart of Africa and comes with a unique digital experience for the recipient.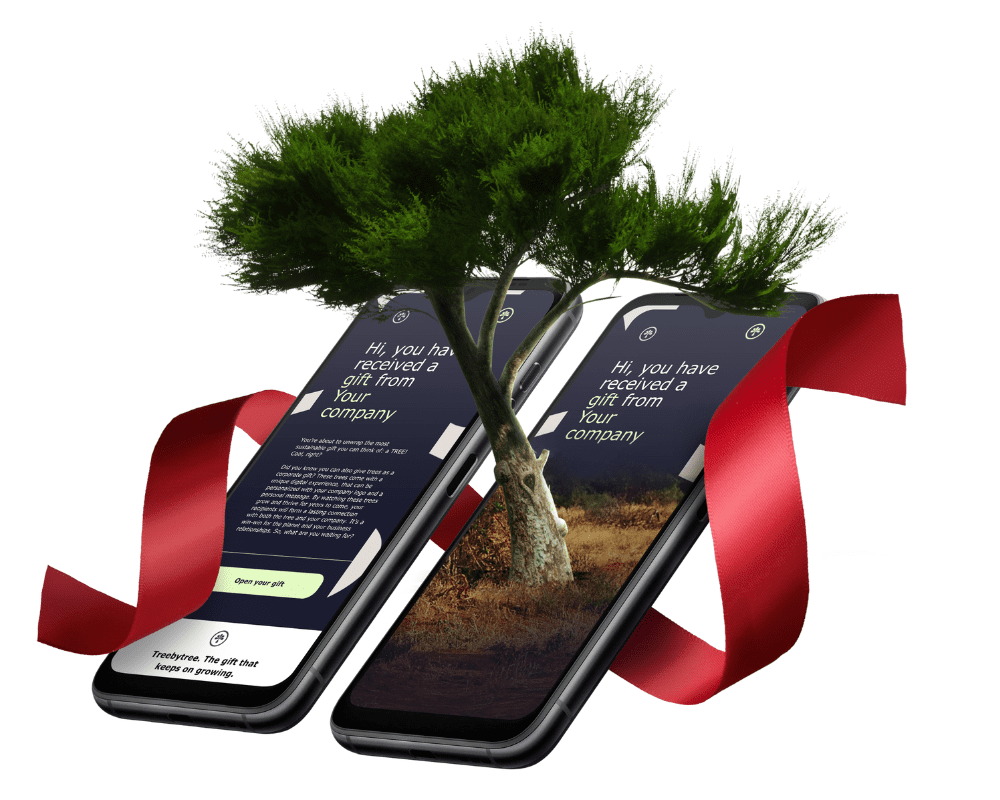 8. Charitable gifting
Facilitate charitable gifting by including your company-nominated charity as a gift option along with a wide range of gifts on your company-branded rewards portal. This is a great option for employee Christmas gifts as it affords employees the opportunity to give to charity instead of choosing a gift. Offering employees choice and flexibility and allowing them to choose what they want is a sustainable solution.
9. Publicly recognise achievements
Make sure to publicly recognise your staff's achievements, including their sustainability achievements. Use your internal communication channels such as your newsletter to highlight any significant individual or team contributions. These include when an employee spots a possible production mistake, which would create waste, or a team embracing local sustainability initiatives. Why not run an annual awards ceremony to recognise sustainability efforts and present the winners with a sustainable wooden award to acknowledge their achievement?
10. Evaluate and innovate
Constantly evaluate and develop your rewards and recognition practices to remain congruent with shifting sustainability trends and employee expectations. Regularly request feedback on your programmes from employees. Evaluate and share the results with management and with your provider. Be prepared to tweak your current understanding and your offerings. Embrace innovation and be open to explore new ways to drive progress towards your agreed sustainability goals.
In conclusion
By integrating sustainable rewards and recognition practices into the workflow, organisations can create a positive impact on their employees and the environment. Through careful planning, employee involvement, and by aligning employee rewards and recognition with sustainability goals, organisations will grow a culture of sustainability and motivate employees to actively contribute to a greener future.
Do you need a rewards & recognition partner to help deliver on your sustainability goals? Gift Innovations is a corporate gifting company with a conscience. We, too, are on a sustainability journey and want to support and learn from companies who share our sustainability goals. We have the expertise, intuitive tools and reward options to help you create deeper moments of recognition for your employees, while also supporting your sustainability targets.